We're a new branch on your family tree.

Our Team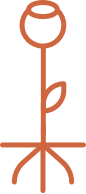 Co-founder
Jennifer
Link
M.S.Ed, BCBA
Jen started her career in Orlando, FL working in a group home with children and adolescents with severe behavior challenges. After receiving her B.S. from University of Central Florida, went on to teach at Princeton House Charter School, a school for children on the Autism Spectrum.
She then earned her M.S.Ed in Applied Behavior Analysis from Simmons College in Boston, MA. Under the supervision of Dr. Michael Dorsey, she worked for a non-profit organization, Vinfen, working with individuals in day rehabilitation centers throughout Boston. Jen went on to work as a head counselor and assistant director at Camp Akeela, a summer camp for children with Asperger's Syndrome. Most recently, she has transitioned from a large company specializing in in-home ABA therapy to start a business helping families on all levels.
Jen launched Roots Autism Solutions because she saw the need for a more personalized, compassionate support system for children with autism and their families.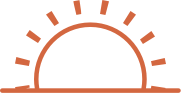 Co-founder
Jillian
Burgard
M.Ed.
Jillian began her career in education as a teacher at the early childhood level, with a B.S. in Education from Florida State University. Driven to find solutions for students in her class who were experiencing learning and behavioral challenges, she obtained a Masters degree in Education from DePaul University.
Jillian spent over ten years within the Chicago Public Schools as a teacher, case manager, transition specialist, school and district administrator. Her multi-faceted knowledge of the school systems within Chicago and the surrounding suburbs allows Jillian to guide families through all processes of schooling, from entering at the preschool level, transitioning through all grade levels, and to transitioning out of school into the greater world.
Whether your child is struggling to learn or you do not know where to turn when navigating the school system, Jillian collaborates with your family and school to provide lasting solutions.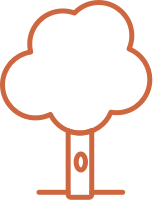 Associate Clinical Director - Hiring Coordinator
Olivia
Cavileer
M.S., BCBA
Olivia received her bachelor's degree in Speech and Hearing Sciences from The Ohio State University. During this time, Olivia worked as an Outreach Provider where she provided home and school based educational programs for children on the Autism spectrum. It is there that she was introduced to ABA and immediately knew it was the right field for her as it encompasses her love for working with individuals with disabilities, establishing meaningful relationships with the families of her clients, and breaking down skills to teach individual behaviors that lead to more significant benefits. Olivia went on to get her master's degree in Applied Behavior Analysis from The Chicago School of Professional Psychology where she worked in multiple different environments including in-home, clinic, and school based settings providing ABA therapy to children ranging from 3 to 18 years of age. Olivia has been working as a BCBA at Roots since 2017 and enjoys being part of a collaborative team of professionals and truly loves seeing the progress made daily by her clients.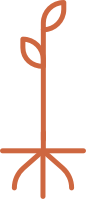 Associate Clinical Director - Intake Coordinator
Alli
Albert
M.S., BCBA
Alli received her undergraduate degree in early childhood education from Miami University. She then taught kindergarten and was a school-based behavior therapist providing 1:1 support to a student with special needs. During that time, Alli was introduced to the field of ABA and found her passion for individualized services for children with special needs. This led her to pursue a career in ABA. She earned her master's degree in ABA at The Chicago School of Professional Psychology while working as a behavior therapist providing services to children on the Autism Spectrum in home and clinic settings. Since becoming a BCBA, Alli has worked with a variety of children, families, and other professionals. She is dedicated to providing the best treatment possible and loves working closely with families to achieve their goals.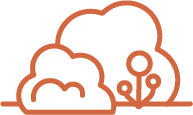 Associate Clinical Director - Training Coordinator
Jake
Hansen
M.S., BCBA
Jake received his BA in Psychology from Illinois State University. During this time, Jake developed a passion for behavioral science and its many applications which led him to pursue a Master's degree in Applied Behavior Analysis from the Chicago School of Professional Psychology. Through his Master's program, Jake was able to experience the implementation of behavioral therapy with a wide range of ages, skills, and settings. The culmination of these experiences led Jake to believe an individualized and collaborative approach to ABA produces the most significant results, which led him to work as a BCBA for Roots.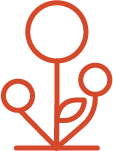 BOARD CERTIFIED Assistant
BEHAVIOR ANALYST
Gabrielle
Nitti
BCaBA
Gabrielle received her B.S. in Applied Behavior Analysis from Northern Michigan University. Although initially pursuing a career in forensic psychology, she spent a year working as a behavior technician providing ABA services to children with autism and other developmental disabilities. It was in working with those children that she found her passion for serving kids with special needs. Since earning her BCaBA and starting at Roots, Gabrielle has continued to provide the best treatment she can for the kids and families she works with. Gabrielle plans to pursue a masters degree and hopes to one day work as a BCBA.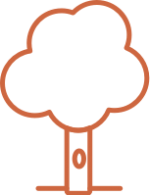 Board Certified Behavior Analyst
Emily
Rubin
M.A., BCBA
Emily was introduced to Applied Behavior Analysis when she began working with young adults with special needs on job and workplace skills. Since then she has worked with individuals from ages 3-21 years old in school, community, in-home, and clinical settings. While working as a Teaching Assistant and later as a Registered Behavior Technician Emily earned her Masters degree from The University of Arizona in Special Education with an emphasis in Behavior Support. Emily continues to learn and grow as a clinician and BCBA in order to best support her clients and their families.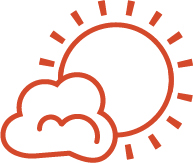 BOARD CERTIFIED
BEHAVIOR ANALYST
Kristy
Asen
M.S., BCBA
Kristy has been working in the field of ABA for the last 6 years. Starting off as a registered behavior technician, she quickly realized her passion for teaching and working with children with ASD and utilizing ABA strategies to break down and teach new skills. She received her graduate degree in Educational Psychology with an emphasis in Applied Behavior Analysis from the University of Southern Maine. Kristy has worked with clients from the age of 2.5-24 years old, teaching a wide range of skills such as fine motor imitation and potty training, to activities of daily living and tolerating no. Kristy is ecstatic to be working in a collaborative and supportive environment such as Roots, where she can truly watch her clients grow.
Therapists
We hand-pick the right team of therapists for your child based on your family's and child's needs. Your team will have the skills, experience, and qualities that match your child. High-quality therapist recruitment, selection, and retention is of the utmost importance to us at Roots. We take several steps to ensure that all of our therapists are a good fit for our team and your family.
Therapists are initially selected based on their years of experience and background in the field of Applied Behavior Analysis.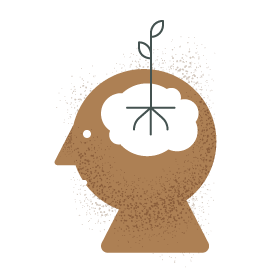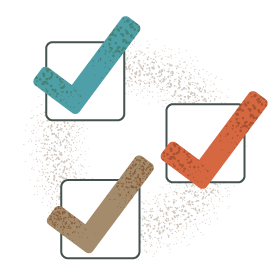 You know your child best! At Roots, we actively recruit therapists who meet specific criteria requested by parents to the greatest extent possible.
We ensure that all therapists are either fully certified as a Registered Behavior Technician with the Behavior Analyst Certification Board (BACB), or we provide the training as a part of our onboarding process.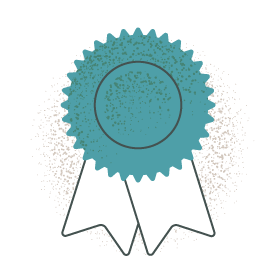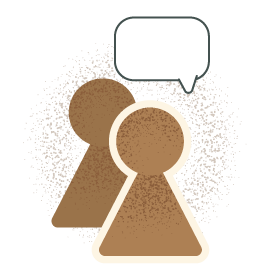 All therapists receive ongoing one-on-one training and support on a consistent basis through supervision during therapy sessions with both our BCBA and training specialist.
SCHEDULE A CONSULTATION TO LEARN MORE ABOUT OUR PROCESS FOR CREATING PROGRAMS SPECIALLY DESIGNED FOR EACH CHILD AND FAMILY.